2018 Fall Frame Show!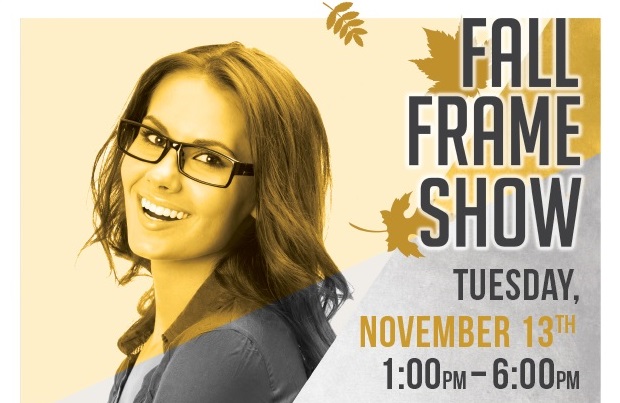 Here we go again! It's the fall frame show at Vision Source Mandan!
It will be held on Tuesday, November 13th from 1:00 PM to 6:00 PM.
Join us for this one-day event!
Featuring Safilo
With great names like Jimmy Choo, Juicy Couture, Elasta, Rag & Bone, (and more!) you are sure to find a style for any member of the family at any price point.
With FREE anti-reflective treatment
That's right! When you order a complete pair of eyeglasses (frame + lenses) you will get FREE anti-reflective treatment on your eyeglasses lenses ($120 value). This treatment protects your lenses against scratches and protects your eyes from glare. It also makes your lenses easier to clean!
BOGO
Plus, buy one complete pair of eyeglasses and get a second compete pair at 50% off! Or…. ask how you can get your lenses completely FREE instead on your second complete pair!
Some insurance exclusions do apply with these great offers. The Vision Source Mandan staff would be more than happy to answer any of your questions.
Top image property of Vision Source Mandan and is not to be used without written permission.
The content on this blog is not intended to be a substitute for professional medical advice, diagnosis, or treatment. Always seek the advice of qualified health providers with questions you may have regarding medical conditions.