Myopia Management
A brief description of the Myopia Management (Myopia Control) services available at Vision Source Mandan.
If you are concerned that your child's prescription is getting worse every year, we can help! Dr. Brittany Schauer, Dr. Wayne Aberle and Dr. Danielle Dyke are Certified Eye Care Professionals for the Brilliant Futures Myopia Management Program near Bismarck, ND and near Mandan, ND. This program is FDA-approved to slow the progression of nearsightedness,  medically known as myopia, by using the CooperVision MiSight® 1-Day contact lens. Call our office to schedule an appointment for your child today!
What is Myopia?
Myopia, also known as nearsightedness or shortsightedness, is the inability to see things clearly unless they're situated close to your eyes. This makes distant objects appear blurry. Myopia usually develops when the eye grows too long from front to back, with this measurement known as axial length. Most commonly, myopia is diagnosed around the ages of 5 to 7 with most patients experiencing worsening until age 12 to 16.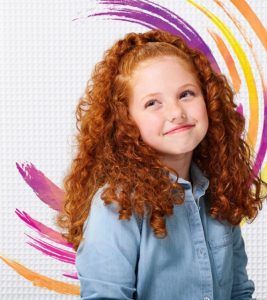 Myopia is the most common refractive error among children and young adults. It's estimated that close to 30% of the world's population is currently myopic. It is predicted that by the year 2050, close to 50% of the world's population will be myopic. That's over 5 billion people and another topic that is worthy of "global pandemic" status.
Most patients with this refractive condition wear eyeglasses or contacts to correct their vision. However, myopia is more than an inconvenience; it can pose a serious risk to your child's long-term ocular health. If the myopia continues to progress as your child grows, it can cause your child to be at higher risk of developing serious eye diseases later in life such as retinal detachment, myopic maculopathy, glaucoma and cataracts. By the year 2050, it is estimated that 55.7 million people will be visual impairment due to myopia maculopathy and that 18.5 million will be blind from it. Fortunately, we can now do something about these staggering statistics!
What is Myopia Management?
Myopia Management, sometimes called Myopia Control, is a series of treatments that are expected to slow the axial elongation of the eye, thereby slowing the progression of myopia. It is not expected to reverse myopia and not expected to stop it completely.  These treatments can include eye drops and specific contact lenses and, in some cases, specific eyeglasses.  Myopia Management also helps make you aware of environmental influences that might cause your child's myopia to get worse. Current research indicates that spending more time outdoors and less time on digital devices can make a positive influence on reducing myopia progression.
Not only is myopia management expected to reduce the risk of future ocular disease, but it is also expected to allow your child to enjoy a smaller refractive error (having glasses that aren't as thick!).
Dr. Brittany Schauer, Dr. Wayne Aberle and Dr. Danielle Dyke will work individually with your child through the Brilliant Futures Myopia Management Program using the CooperVision MiSight® 1-Day contact lens. These contacts are FDA-approved to slow the progression of myopia in children age 8 to 12 at initiation of treatment. Please note that if your child is outside this age range, they can still wear the MiSight contact lens.

Is my child a candidate for Myopia Management?
During your child's eye exam at Vision Source Mandan, your doctor will discuss and determine if your child is potentially at risk for myopia progression. If appropriate, we are happy to schedule your child for a Myopia Management Consultation to determine if they are a good candidate for Myopia Management. This visit provides additional specialized testing required for the management options.
My child is enrolled in the MiSight program. How do I access the app?
You can access the MiSight app by clicking here to be taken to the login page.
What if my child is not a candidate for MiSight Myopia Control?
There are other contact lens options for myopia management in cases where MiSight is not an option, such as if the child has large amounts of astigmatism. Certain designs of soft multifocal contact lenses have been clinically shown to slow myopia progression when used off-label.
What if my child is unable to wear contact lenses?
There are other options for myopia control besides contact lenses. One option is low-dose atropine treatment. This is an eye drop that your child would instill once a day before bed. Another option is lined bifocal eyeglasses. While this treatment is not as successful as others, it can still play a vital role to help reduce the progression of your child's myopia.
Another developing option for myopia control is eyeglasses. The literature supports that use of certain types of lenses can aid in myopia management. While these options are not as successful as contact lenses or atropine, they can be a good alternative option if contact lenses are not appropriate for your child. We are also anxiously waiting for FDA approval of the new Essilor Stellest eyeglass lenses. They are not currently available in the United States but we are hoping they will be soon!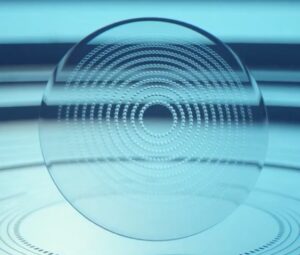 Your child's eye doctor at Vision Source Mandan can determine if your child is a good candidate for these alternative myopia management treatments. If you would like to learn more, call our clinic and schedule your child for a myopia management consultation.